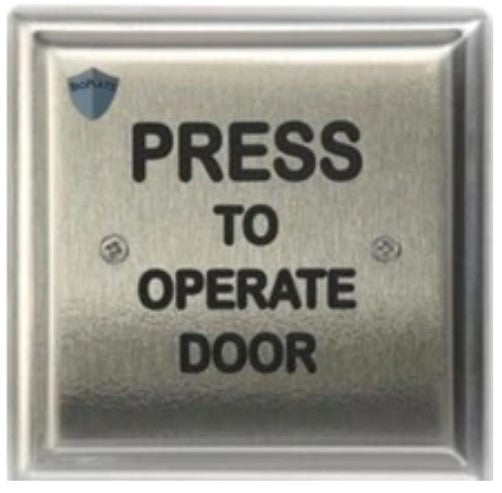 59-P BioPlate™
$ 83.00
4 1/2 Square; Stainless steel face plate, press to operate door wording.
The MS Sedco 59 Series activation plate now comes with our BIOPLATE antimicrobial additive to help reduce the spread of dangerous germs ... but with same great look and same great price!!!
The 59 Series switches combine architectural quality finishes with industrial grade components to provide attractive and reliable automatic door activation.
The 59 Series features 4″ square face plates in stainless steel with an etched and paint filled legend. A 4 1/2″ square formed stainless steel back plate eliminates possible wall damage from standard use.
---
4″ x 4″ all active face plate
BIOPLATE™ antimicrobial faceplate
4 1/2″ x 4 1/2″ formed stainless steel back plate
Ul listed spdt switch, momentary contact
Attaches directly to single or 2-gang electrical boxes or ms sedco surface mount box

Switch Mounting Boxes & Escutcheons
Related products